Projects
EXPERIENCE -
Over 50 years in civil, structural, geotechnical, environmental and transportation engineering, project management and land use planning.
EXPERTISE -
Our Engineers are highly qualified and actively develop their knowledge.
QUALITY -
Our services are regulated by a Quality Management System (ISO 9001 certified)
YOU -
We work with you to achieve a common goal.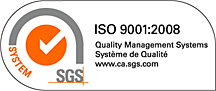 Investigation, Design, Inspection, and Project Management of Civil & Structural Engineering Work Certified to ISO 9001.
*Registered Professional Engineers (Barbados Act 1975-11)
Member of the Barbados Association of Professional Engineers
Chartered Engineers